Life Medical Control, a company
innovative ! composed by doctors and engineers dynamic ! with diverse domains activity
Welcome on our corporate website
Life Medical Control is a university company based on the studies of researchers from the Saint-Etienne University Hospital initiated since 1995.
Composed mainly of professors and industrialists, Life Medical Control has developed tools and services to determine the ANS level and its quality.
Research and innovation are fully part of our DNA and are our daily motors. Our intellectual point of view is to imagine new concepts that will be used later by our customers.
Life Medical Control applications are numerous (from basic research to applied research, including monitoring population or athlete profiles).
Primary prevention of stroke risk factors 
Screening of stroke risk factors
From one recorder we are able to extract 3 risks factors
Atrial Fibrillation
5% of stroke per year
Sleep apnea syndrome
Stroke risk factor and other pathologies like tiredness
Dysautonomic nervous system
Mirror of our well-being and of our real neurological age. Its imbalance is considered as a stroke risk factor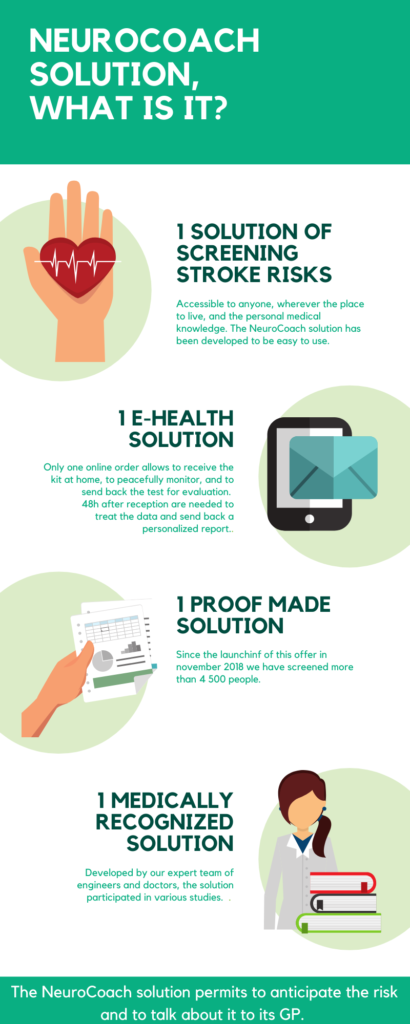 Available via our partnerships
To know more about it, please visit our website neurocoach.fr
Easy & Fast
Accessibility is the main objective we had while developing the solution. Accessibility in the use and for everyone
Confidentiality
Confidentiality is more than important in our activty such as we treat confidential data.
Expert team
Our team is composed by Professors, Engineers, EKG signal analyst, all experts in their domains.
An offer designed for enterprises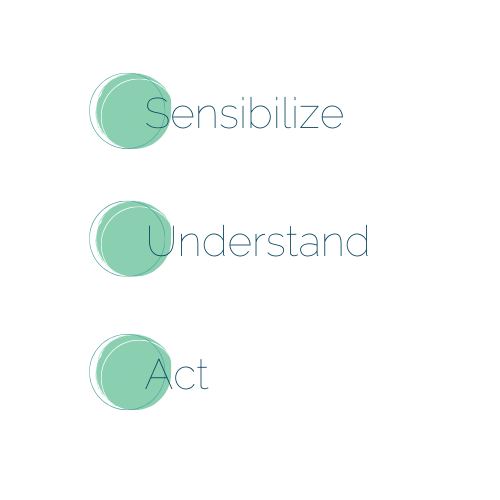 We are developing a new offer for companies in order to raise awareness and inform companies about the risks of stroke.
To do this, we offer a unique format consisting of around an hour of information around stroke such as what it is or why it is important to act quickly in case of stroke. We also provide information on risk factors.
Then after this intervention, with the contribution to the company, we offer free access to the NeuroCoach test for those who want to try it.
It is a great way to raise awareness and take concrete action in the prevention of risk factors for stroke.
Centre d'Ingénierie et de Santé (CIS)
10 rue de la Marandière
42270 Saint-Priest-en-Jarez
Tel: +33 (0) 4 77 61 34 14